I love TV. And movies too. Anything that tells me a good story has my utter devotion, unless there is some kind of character betrayal or promise in the set up that isn't realized (yes, I'm talking about you, LOST). And because I regularly watch and enjoy, I find that TV and movies influence my work in all kinds of ways. In my latest book I took inspiration from a variety of shows and movies:
GOSSIP GIRL
Love the first two seasons especially and there is much to mine here! For The Girl In The Wall (TGW) I think the biggest take away was high school social dynamic and the fallout from a perceived betrayal, when things get mean. Also the import of keeping things juicy and surprising.
BRAVE
Girls being brave! Facing the scariest things for the people we love - an awesome take away from an awesome movie.
THE HUNGER GAMES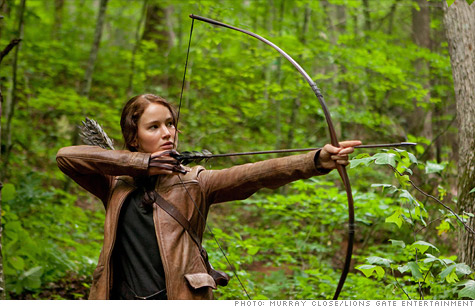 In both the books and movies there is an extreme sense of urgency, the clock ticking down and the basic fight for survival. Both of those are important plot elements in TGW and HUNGER GAMES was an awesome model!
DIE HARD
There's nothing like old school eighties action and I mixed in just a touch there at the end. But the biggest take away from this movie is that while it is the main hostage situation that is making the clock tick down, there are also mini situations that are equally tense, like when Sera has to deal with- well, I don't want to give it away but there are other pressing things that come up and that must be dealt with.
TWILIGHT
Lots of stuff I loved in both the books and movies but the main take away for TGW is when that amazing and totally unattainable guy actually chooses you. Because who doesn't want that to happen?
SEX AND THE CITY
Here I speak only of the show, not the movies, and while there is tons to love, my take away for TGW is the friendship dynamic, how rich, deep, complicated and utterly beautiful friendship between girls (and women) is.
Having mined these great show and movies, I am currently seeking to add new shows and see new movies, purely for the sake of new writing inspiration, of course- all suggestions of favorites appreciated!
Daphne Benedis-Grab earned an MFA from The New School in creative writing
and her thesis became her first book for teens, Alive and Well in Prague, New
York. She has worked a number of jobs including buildings houses for Habitat
for Humanity and teaching adult literacy classes. She lives in New York City with
her husband, two kids and a very spoiled cat.